Held at ANZAC Park, Ulverstone on the last Sunday in February, 10:30 am - 4:00 pm.
Bring along your family and friends. Sit back, relax and enjoy the sunshine, entertainment, activities, demonstrations, and of course the fine food and beverages.
The Festival in the Park is a major celebration of lifestyle, food, wine and entertainment of Tasmania's North West Coast. It is held in Anzac Park on the banks of the beautiful Leven River, in Ulverstone, and is run by the Rotary Clubs of Ulverstone and Ulverstone West, and the Rotaract Club of Central Coast.
All proceeds from the day go to local projects that benefit the North-West community.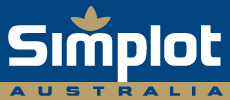 Main Stage
Grab a seat, bring your own or enjoy the grass and see local performers and class acts on the main stage.
The fantastic line-up of musicians is:
1100 Neil 'n' Boxman
1200 Kitty Martini & Tom Collins Trio
1300 Half Way to Forth
1400 Kitty Martini & Tom Collins Trio
1500 Cool Train Duo
Kidz Street
There's always something going on for the young and the young at heart at Kidz Street. The Kidz Street Stage will keep you entertained with a full program of performers; with free attractions all day as well as the favourite paid rides and games.
Eat Street
Sample the best food, wine and beverages the coast has to offer. We have a wide variety of local, community and select businesses to satisfy every taste.
Health and Wellbeing Street
Take the opportunity to get a health check, have your questions answered or browse some of the vendors.
There will be a chance to have your blood pressure and blood sugar level checked by young doctors, meet District Nurses who provide Home Hospice, meet the Delta Dogs, discuss the benefits of Yoga, meet the CORES trainers who offer support to prevent suicidal behaviours, and explore the variety of disability aids for living and mobility.
VETERAN CAR EXHIBITION
Veteran Car Club of Tasmania (NW Branch) are providing an exhibition of their fabulously restored vehicles for you to admire. Come and have a chat with the owners and restorers of these magnificent veteran machines!
Interactive Art experience
There is a great collection of art for you to enjoy. Plenty of colour and activity!
This includes:
Young artists drawing and sketching while you watch,
a silversmith making jewellery while you are fascinated by the artisan.
Displays of creative metalwork and
a person creating tutus in front of your eyes.